Hillburn Power Plant
The Hillburn Power Plant is located in the Village of Hillburn, Orange County, New York State. This plant, a sister to the Shoemaker site, is also configured as a two-on-one simple cycle twin pack facility. The 55 MW plant utilizes a multitude of clean-burning fuels to generate electricity including kerosene and natural gas. This facility is also in the process of being permitted to burn biodiesel, a 100% renewable biofuel.
Originally built in 1971, Alliance acquired the plant in 2007.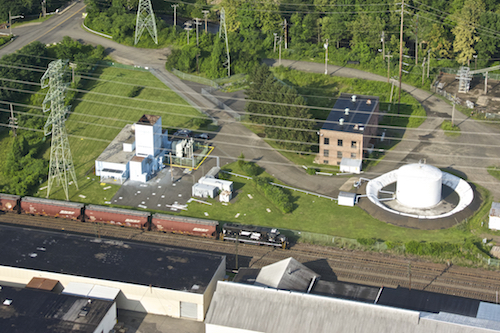 KEY FACTS
 Alliance Energy New York, LLC
Twin-Pac Simple Cycle Peaking Gas Turbine
Natural Gas, Kerosene, Biodiesel
GT - P&W GG4A; Expander - Worthington
Consolidated Edison, Inc.